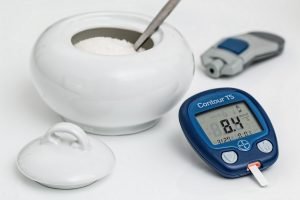 If you've never heard the term angiogenesis you're lucky. It's a term commonly used when discussing cancer treatment. Angiogenesis is a natural process that when running at its best, creates new blood vessels by splitting or growing new ones. It's necessary to help heal wounds and part of normal growth, by which new blood vessels form, allowing the delivery of oxygen and nutrients to the body's tissues. It is a vital function, required for growth and development as well as the healing of wounds. In fact, it's also important to help heart disease, growing new vessels when others are clogged. However, when it's not working correctly, it can boost the potential for cancer, diabetes and weight gain. I work with clients in San Antonio, Texas who fear the process, because they've only heard of it in association with these diseases.
The body creates new blood vessels and trims them.
When angiogenesis functions normally, the body is creating new blood vessels, but when there are too many, cuts them back and stops the growth. When it's not working right, it continues to create blood vessels and in the case of cancer, feeding the cancer cells. Everyone has cancer cells. They normally die and there's no problem. However, sometimes either the cancer cells create a chemical signal to grow blood vessels or even stimulate the healthy cells near them to do it. That creates a way for them to receive the nutrition and oxygen they need for growth and causes tumor growth.
Diabetes stimulates changes in angiogenesis and angiogenesis contributes to obesity.
While faulty angiogenesis may contribute to cancer, diabetes contributes to faulty angiogenesis. It affects the blood vessels and creates an environment where the body is less able to create new vessels, creating a potential for peripheral artery disease and all the dangers that often lead to slow healing and amputations. Ironically, diabetes also causes problems with overproduction of premature blood vessels in the retina, leading to diabetic retinopathy. With obesity, the creation of new blood vessels caused by angiogenesis builds in the adipose tissue—fat—continuing to feed it and make weight loss difficult.
All three have more than just angiogenesis in common.
With all three types of changes to the body's angiogenesis, there's a growing body of evidence that what you eat plays a huge role in regulating angiogenesis. Many of the studies on angiogenesis and food are part of cancer research. Red grapes and red wine contain resveratrol, which is known to reduce abnormal angiogenesis by approximately 60 percent. Strawberries contain ellagic acid, an even more potent inhibitor of abnormal angiogenesis. The research shows that what makes whole foods so potent is the synergy that provides the combined power of each individual component, not just one key chemical in the plant or food.
Cutting out processed sugar and other processed foods and eating whole foods is the first step to healthy functional angiogenesis. It not only helps prevent too much angiogenesis from occurring, it ensures the function of anti-angiogenesis takes place correctly, too.
Healthy foods that are also good as regulators and anti-angiogenetic are kale, cherries, berries, green tea, artichokes, turmeric, nutmeg, garlic, maitake mushrooms and tomatoes.
Eating healthy means eating whole foods with an emphasis on fresh vegetables and fruit. When you consider this, it's the recipe for losing weight, fighting heart disease and fighting cancer—as well as nearly 70 other diseases.
While you should never try to treat serious conditions on your own, you can improve your chances of being disease free and even help boost the effectiveness of treatments for conditions you now have with healthy eating.