IRON FIT CIRCUIT TRAINING IS ABOUT ONE THING AND ONE THING ONLY, AND WE DO IT BETTER THAN ANYONE ELSE – DELIVERING RESULTS !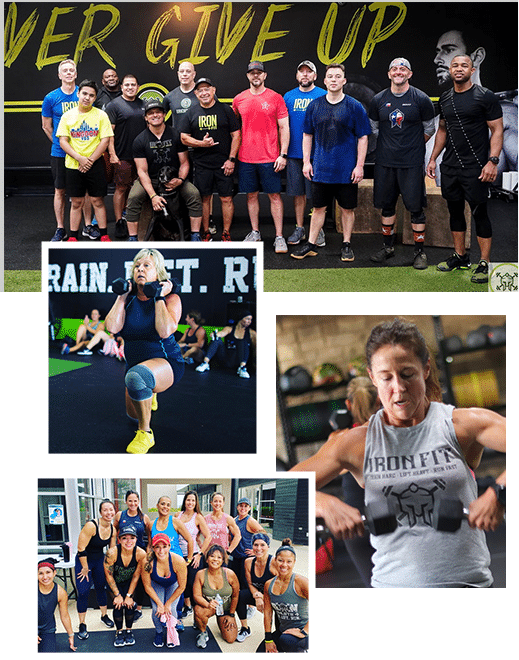 Iron Fit is a small group training gym in the Far North San Antonio area that specializes in Fat Loss and Body Transformations
Our Mission is to provide the most effective strength and cardio fitness workouts to help you Burn Fat, Build Muscle, and Transform Your Body in 12 weeks. Our highly acclaimed transformation program was designed to simplify fitness and give members the fastest fat loss results, in the most time efficient manner. We are strongly committed in helping each member reach their health and fitness goals in a motivating, supportive, and non-competitive environment.
We believe our training facility will offer you the most rewarding, supportive, and personalized workout experience not offered anywhere else. Come experience the Iron Fit difference; our strength and conditioning program was developed right here in San Antonio, TX. We are a locally owned, independent gym and are not affiliated with any franchise.
If your are looking to Torch Belly Fat, Build Lean Muscle FAST, or just want to take your fitness performance to the next level then the Iron Fit program is just for you!
Working Together We Will Find The Right Plan For You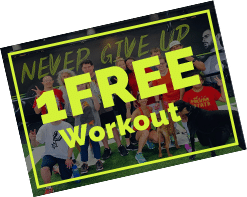 Muscle Building Strength Workout
Come by today for a free strength-building training session and receive 50% off your first month!
Experience out strength-building workouts
Proven strength-training program that focuses on RESULTS
Optimized workouts - spend less time achieving your fitness goals
---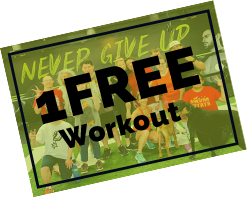 FREE Fat-Shedding HIIT Cardio Workout
Put Your Info In The Box Below To Redeem Your FREE Offer!
1-hour strength-building workout sessions
Optimized workouts to burn fat and build lean muscle
Proven strength-training program that focuses on RESULTS
---
Training Times and Days
Monday – Thursday    5 AM, 6 AM, 8 AM, 9 AM, 4 PM, 5 PM, 6 PM, & 7 PM
Friday              5 AM, 6 AM, 8 AM, 9 AM, 4 PM, 5 PM, 6 PM
Saturday         7:00 AM, 8:00 AM, 9:00 AM, 10 AM
Sunday             Open Gym 9AM-11AM

Still Not Convinced?
You Are Backed By Our 30 Day Money Back Guarantee!
OR CALL (210) 606-6663