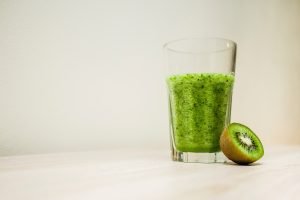 There's a lot of hype about all the good a cleanse or detox can do for both weight loss and what ails you, but there's very little evidence. One thing is certain, it does provide an opportunity to reboot your body, like you would a computer, and then start on a healthy diet adding new foods each day. It can be a way of finding food intolerance if you have problems after you eat and won't really hurt you unless you have a medical condition.
Be aware of the best type of cleanse to use.
If you're doing a fruit juice cleanse, you'll be subjecting your body to a lot of fructose. That can set your body into a roller coaster of sugar highs and lows. Aside from that, a few days of drinking juice doesn't have any long term negative effects. There are good effects from the fast type of cleanse where you simply sip on water. Unlike regular fasts that last for days, this is intermittent fasting, which means you fast for a period of time, such as 16 hours and eat during the 8 remaining hours. There are studies that show this type of cleanse won't put your body into starvation mode and will help you lose weight and even live longer.
No matter what type of cleanse you choose, if you go back to unhealthy eating, it won't do any good.
It all boils down to resetting your eating pattern and learning how to eat healthier. With a cleanse, you can reboot your body to eat healthier foods and shed those extra pounds. With intermittent fasting, you eat all your meals in a shorter time frame, so you often eat less than you would in the course of a normal day. Again, if the food you eat is cake, donuts and fried foods, you won't get the beneficial effect you hoped to achieve.
Eating healthy and exercising is the best way to lose weight and keep it from returning.
While what you eat and when you eat it is important, exercising regularly is just as important for a healthy lifestyle and freeing you from the worry of extra pounds. Not only does exercising burn calories while you're doing it, it builds muscle tissue in the process. Muscle tissue requires more calories for maintenance, so you'll be burning more calories 24/7 and boosting your metabolism.
Studies show that intermittent fasting can actually make you look younger for longer. It also can help you burn belly fat. It doesn't require you go without eating, just start eating later in the day, noon for instance, and quit at about 8 o'clock.
While there's little evidence a cleanse helps, it can train your body to eat less. When you go back to eating, you'll be more aware of how much you eat.
The body naturally detoxes and cleanses itself, but if you're feeling bloated and eating too much food, you'll probably feel better after a day or two of a cleanse.
Jack Goldstein wrote about a water fast and vegetarian diet he embarked. When he tested tongue scrapings, feces, perspiration and urine, he did find that their make up changed and even environmental toxins like DDT were eliminated.